Our leadership team has reached out to leading industry experts to form an Executive Advisory Committee who collectively strategize on addressing the current and future real estate challenges that we all face.
Marv Kotek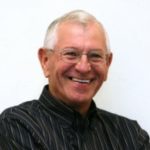 Former President of Frerichs Construction and owner of Everwood Development and Construction. With over 40 years of experience in the construction industry, starting as a carpenter and for the past 16 years as president and principal of a regional construction firm, Mr. Kotek brings a big picture view that ensures the highest level of success for his clients. He has overseen the construction or rehab of thousands of units and has created a reputation for quality in new construction, occupied unit-to-unit rehabilitation and historic preservation. Mr. Kotek believes in giving back and is active in several area non-profits as well as being highly involved in other real estate-related organizations.
Jerry Baack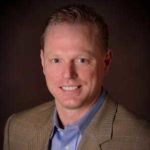 Mr. Baack is the lead Founder, President and Chief Executive Officer of Bridgewater Bank. A Denovo bank committed to serving the unique financial needs of seasoned real estate and small business entrepreneurs in the Twin Cities. His experience includes over 20 years of commercial banking and regulatory experience. As the President of the Bank, Mr. Baack overseas all functions of the Bank and is still very much involved in managing an extensive loan portfolio. As the Chairman of the Board, Mr. Baack employs his experience with risk management, investment analysis and asset-liability management to strategically position the Bank for continued profitability and success.
Shawn Huckleby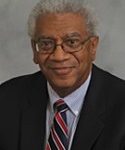 Project partner at Premier Management & Development, concentrating on new business development opportunities. Previously, Mr. Huckleby served as a Senior Consultant at Galvan and Associates in Chicago, Illinois. He was the Vice President of the Twin Cities Community Land Bank, Director of the Emerging Markets Homeownership Initiative, and Deputy Director of the Minneapolis Office of the Department of Housing and Urban Development. He has also served as the Acting Director of the HUD offices in Minneapolis, Detroit, and Springfield, Illinois. He is currently serving on the Board of Directors of the Affordable Housing Connections. Previously, he served on the boards of the Local Initiative Support Corporation, Hallie Q. Brown Center, the Family Housing Fund, Minnesota Rural Partners, and Support Our Schools.
Stan Quy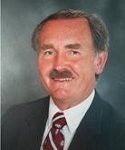 Mr. Quy had a 35-year career with the U.S. Department of Housing and Urban Development. This included service in his federal career as the Acting Regional Director for the HUD Kansas City Regional Office and the State Director for the Nebraska HUD Office. Stan has a Ph.D. in Business with a specialization in nonprofit organization and management. Earlier Masters' degrees were completed in Urban Planning and in Leadership. He is on the faculty and multiple national committees of the National Association of Housing and Redevelopment Officials. He formed 8 years ago a national consulting firm that has provided leadership and management services to more than 100 housing agencies in 34 states.
Carol Bower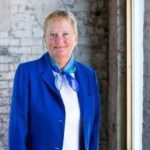 Ms. Bower has 25 years of experience redeveloping neighborhoods throughout Iowa, assisting in development of historic restoration, new housing, and commercial redevelopment projects. Over the past decade, Carol's dedication and vision within the community redevelopment arena is evidenced in her collection of eleven National and Regional awards for her projects and leadership in both historic restoration and community development.
Loren Brueggemann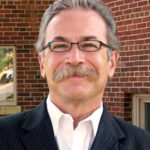 For over thirty years, Mr. Brueggemann has been developing multifamily housing, institutional housing and commercial real estate on a national basis. He is responsible for over $500,000,000 in urban developments during his career. For the last seventeen years, Loren has dedicated himself to multifamily housing, emphasizing the use of affordable housing as a tool for reinvigorating neighborhoods. An innovator in the use of multi-source financing mechanisms, his approach layers' resources to help achieve the redevelopment goals of the community. His work has often resulted in award-winning affordable housing projects.
Hans Hage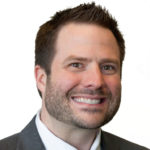 Hans has held executive, board, senior leadership, and technology positions in the well-being, healthcare, consumer device, non-profit housing, cloud storage and data security industries. Hans currently serves as Senior Vice President of Provider Digital Transformation at the Fortune 5 Company, UnitedHealth Group, and is the founder of Chairbridge, a St. Paul based consulting firm with broad expertise across a variety of markets, industries, and disciplines.