Current Status:
100% completed with RamEx Piers on Friday, December 14. The development had a total was 1,260 RamEx piers to be installed.
45% completed with perimeter footings.
Next Two Weeks:
Anticipate completion of all perimeter and interior footings on or before December 28, 2018.
Precast foundation walls to start January 2, 2019
In January, we will begin to update on our marketing and leasing efforts too. Warmest thoughts and best wishes for a wonderful holiday and a very happy new year!
RamEx piers installation week of December 10th: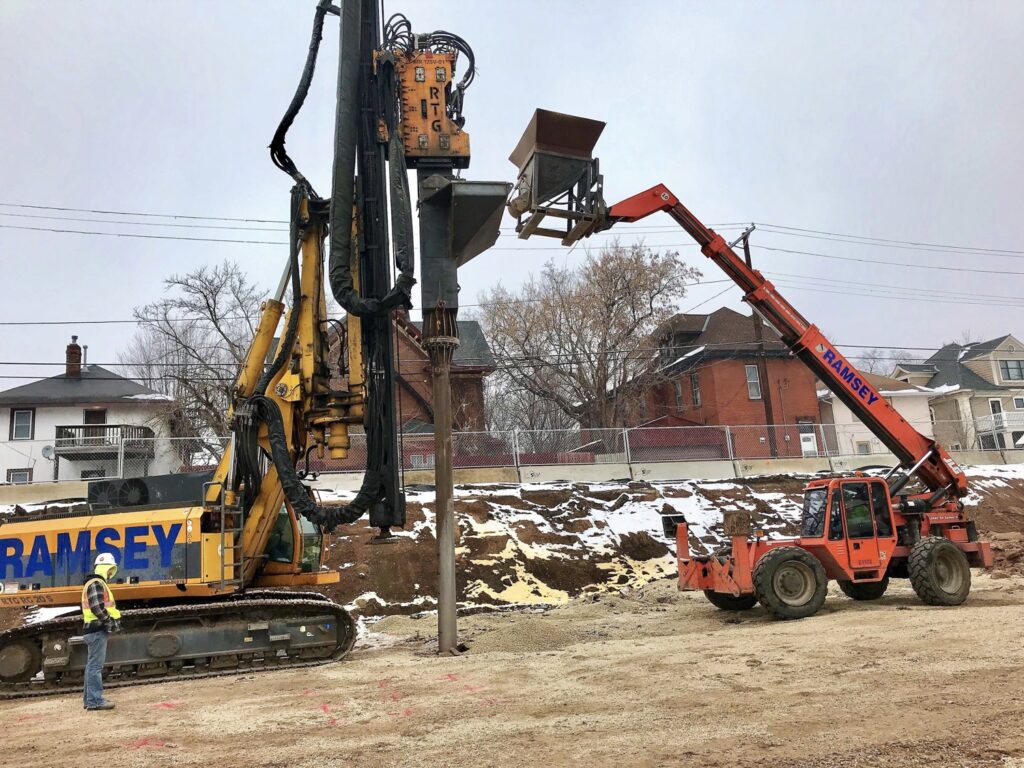 Preparation for perimeter footings from NE corner, looking west and south:
Finished and covered perimeter footings at SE corner, looking west: